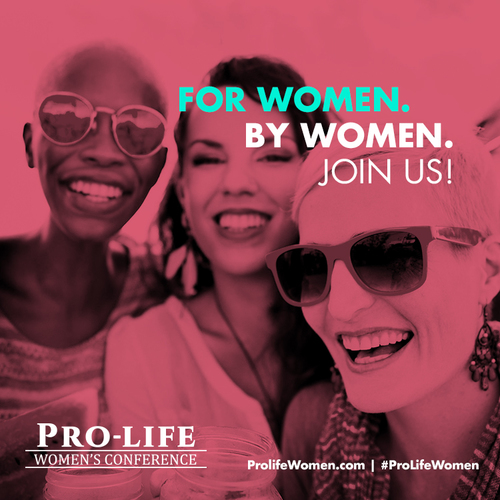 The second annual
Pro-Life Women's Conference
is just five weeks away! It will run from Friday, June 23 through Sunday, June 25 in Orlando, Florida. Secular Pro-Life is pleased to co-sponsor this conference and engage pro-life women from around the nation at our exhibit booth.
Since
the last time
I talked about the conference on this blog, the organizers have announced more details about the lineup. My dear friend Aimee Murphy of
Rehumanize International
(formerly known as Life Matters Journal) will speak on "Why Consistency Matters in the Pro-Life Movement." There will be breakout sessions on the topics of sex trafficking, sidewalk counseling, and adverse prenatal diagnosis.
Several prominent pro-life physicians will discuss developments in the medical arena. A panel on "Engaging the Black Community" includes one of my favorite people: Christina Bennett, who you may remember from
our insightful and hilarious (and humble) joint presentation
at the Students for Life of America national conferences last January. And abortion survivor Melissa Ohden, a longtime friend of Secular Pro-Life, will give a speech and sign copies of
her book
.
Last year's conference was awesome, and I can't wait to reconnect with this fantastic nationwide sisterhood next month. (Pro-life men, a handful of you attended last year, and you were great sports. You're welcome too!)
If you're on the fence about attending: DO IT.
Register now
and join us in Orlando. I'm excited to see you!